Your Gifts Continue to Make Remarkable Impacts for Geofri!
Geofri was born with brain damage and respiratory issues, abandoned at a hospital by his biological mother at the age of 2. He was shuffled back and forth between abusive institutions and foster homes for 12 years. Because of this, he has major developmental delays and suffers severely from his past trauma.
Thankfully a loving couple, Simona and Serghei, adopted Geofri knowing his history. They are dedicated, loving parents, and they are working hard to give Geofri the chance to flourish!
YOU provided this new family with vital individual and group counseling and therapy sessions.
YOU allowed Simona and Serghei to attend trauma trainings, so they can best care for Geofri.
They are all still attending sessions and trainings, because of your generous support!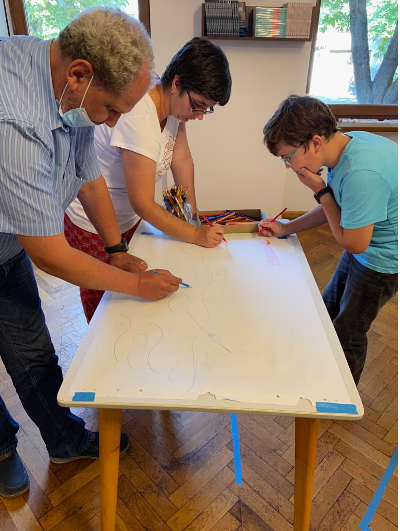 "Geofri is a beautiful and bright boy. He and his family have been diligently coming to counseling for many months now. Because of your support, we have helped this precious boy overcome nightmares and severe anxiety.
The family has also learned how to confront the lies Geofri believes from his years of neglect and abuse. He is learning he has value and strength, and that he can always pray to God and tell him any emotion he feels even when it is frustration and sadness. Now, Geofri is being guided in social skills and confidence with the goal that he will make friends."
THANK YOU for caring for orphans and vulnerable children of all ages. Because of you, Geofri has a chance to thrive, grow, and heal and not become another statistic in the global orphan crisis.