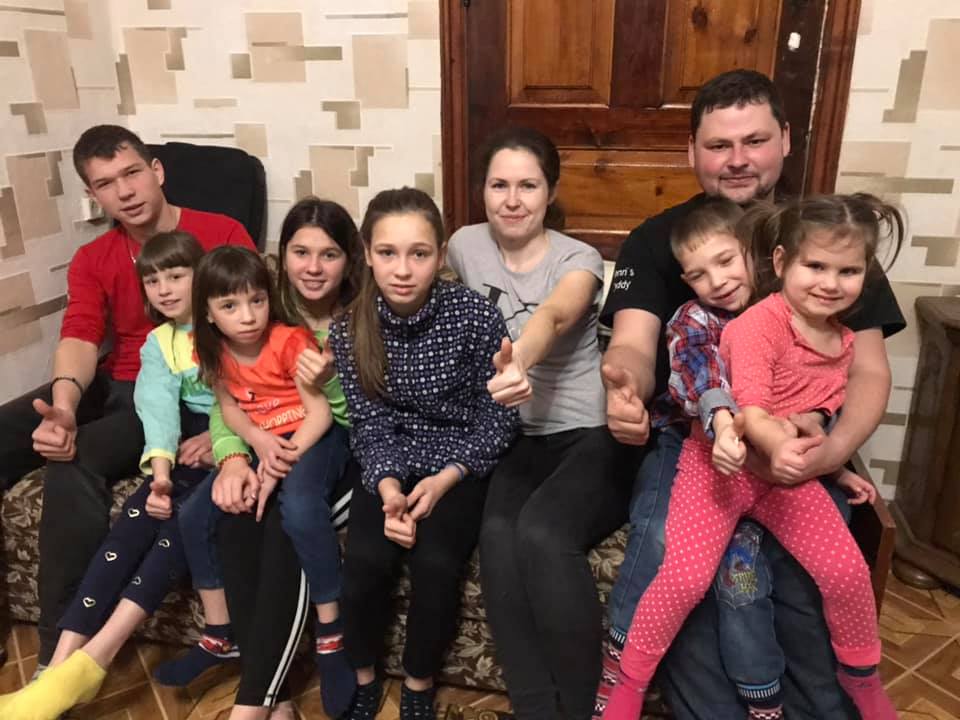 Seventeen-year-old Bogdan and his siblings (left to right in photo) Maria (9), Sofia (6), Darina (14), Alexandra (11), and Taras (7) have been living in an orphanage for the past five years. Prior to that, Bogdan did his best to care for his younger siblings and protect them from years of abuse resulting from his parents' addictions. Life has not been easy for these kids.
Here's where the story gets better! A loving couple named Yana and Alexander met Bogdan and his siblings while volunteering at a children's camp for orphans and they want to bring all six children home FOREVER to be their family! As you might guess, Yana and Alexander need to make a few updates to their home to accommodate six children. As of today, the only thing standing between these kids and their new family is updated bathroom facilities in their house.
This Easter, would you give Bogdan and his siblings a gift to be adopted into this loving family?
Yana and Alexander are specially equipped to take on the daunting challenge of raising six children who have had a hard life. Together they have worked for a wide variety of charities throughout Ukraine. Some of their work includes organizing training for foster parents, assisting with summer camps for orphaned children, and church children's ministries. It was through this work that they knew they wanted to become adoptive parents and adopted their first daughter, Milana (far right in photo), whose adoption you helped fund! The children have bonded well with Yana, Alexander, and Milana and already have a solid relationship based on mutual trust.
Can we take a moment this Easter to reflect on the miracle and promise that God has given to Bogdan and his siblings? "'For I know the plans I have for you,' declares the Lord 'plans to prosper you and not to harm you, plans to give you hope and a future.'" Jeremiah 29:11
Thank you for your willingness to help Bogdan and his five brothers and sisters find hope and a future through the gift of a loving, nurturing family. Your financial support will assist this family and help other orphans like them find permanency and stability!